War of the Spark Center
Uppdaterad: 13:49, 19/4
War of the Spark är utgåvan där den sista kampen mot Nicol Bolas utspelar sig på Ravnicas gator. Officiellt så tillhör inte War of the Spark något block, men tillhör inofficiellt Guilds of Ravnica block som en del av tre konsekutiva utgåvor: Guild of Ravnica, Ravnica Allegiance och War of the Spark.
NYHETER
Massa Limited-godis


10:21, 19/4, av Beakid
Mestadels Limited-godis som trillar in så här på slutkanten, men en grön bomb har också hittat in. Förvänta er en full bildspoiler i eftermiddag!

EDIT: Hela setet nu i Kortpärmen! Tack för ännu en fin spoiler-säsong!

0 kommentarer
Commander-mys


18:05, 16/4, av vampiric_ninja
Två vilda spells som lär se en hel del spel i Magics mest populära multiplayerformat är nu inne i Centret!

0 kommentarer
Drakguden intar centret


18:34, 15/4, av vampiric_ninja
Så till slut har han som inledde karriären som mysig sagofarbror i Legends, återuppstod som ärkeskurk i Conflux, var farao i Amonkhet och nu siktar på platsen som gud över allt intagit centret. Nicol Bolas är här.

0 kommentarer
Niv-Mizzet!


21:32, 12/4, av Beakid
Niv-Mizzet dör och återupptstår som femfärgad galning! Se Centret för fredagens previews!

0 kommentarer
Chandra, Fire Artisan


16:47, 9/4, av vampiric_ninja
Kvällens spoilers inleds med senaste versionen av Chandra!

0 kommentarer
Roalesk, Apex Hybrid


16:48, 8/4, av Beakid
En mythic Simic-flygare har hittat in i Centret samt ett par limited-uncommons!

0 kommentarer
Tolsimir!


11:26, 4/4, av Beakid
En riktigt bra varg-vän har hittat in i Centret!

0 kommentarer
Sorin vs Nahiri


17:42, 3/4, av vampiric_ninja
Kvällens skörd inne i centret, och de flesta handlar om två gamla ärkefiender..

0 kommentarer
Davriel m.m


13:04, 2/4, av Beakid
Nattens spoilers inlagda i Centret, däribland nya Planeswalkern Davriel "Darth Vader", Rogue Shadowmage!

EDIT: Och så kvällens skörd inkl. Fblthp(!)

0 kommentarer
~30 nya kort!


21:32, 1/4, av Beakid
Wow, vilken dag, massvis med nya previews. Spana in Bilder för en drös av härliga nya Planeswalkers och multicolor-kort!

1 kommentarer



Symbol:
- ingen bild här än -

Boosterpack:



Display: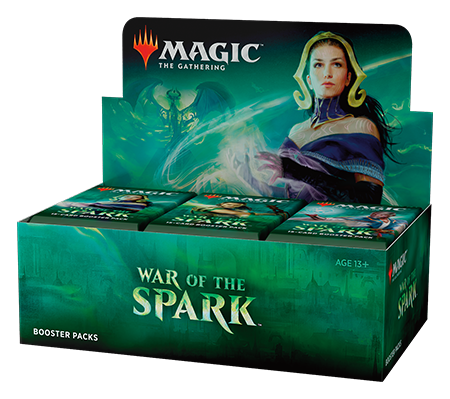 Bundle: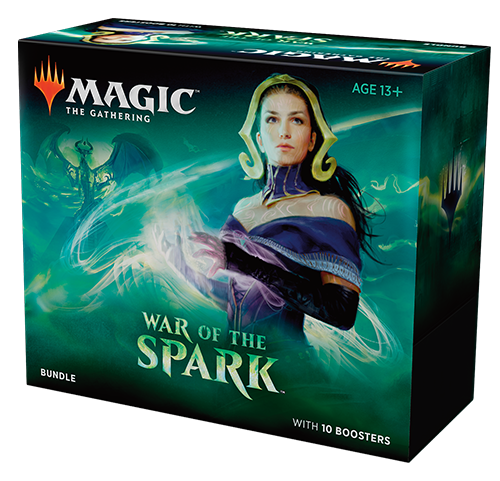 SNABBINFO
Vad?
Sista delen i Guilds of Ravnica-"blocket", 264 kort
Hur?
Snacka i vårt
forumbord
!
När?
Release 3 maj 2019 i butik, prerelease 27-28 april
Senaste bilder

Swamps 1
13:49, 19/4, av Beakid

Mountains 0
13:49, 19/4, av Beakid

Plains 0
13:49, 19/4, av Beakid

Islands 0
13:49, 19/4, av Beakid

Forests 0
13:48, 19/4, av Beakid

Planewide Celebration 3
10:20, 19/4, av Beakid




Intropack-lekar



- inga -